Oh that I may get my greasy hands upon one…  the 1970 426 Hemi V8 Plymouth Superbird.   AAAAAHHHH…  Can we have a collective sigh here?!
With only 135 of the rumbling renegades outfitted with the 426 Hemi, it is unlikely that I will ever have the opportunity to own and drive one of these Ball Bustin' Beauties!  But, a man can dream right?!
This long bodied monster was Plymouth's solution to bringing Richard Petty back to Team Plymouth for the 1970 NASCAR season.  Plymouth execs listened and answered the call…BIG TIME.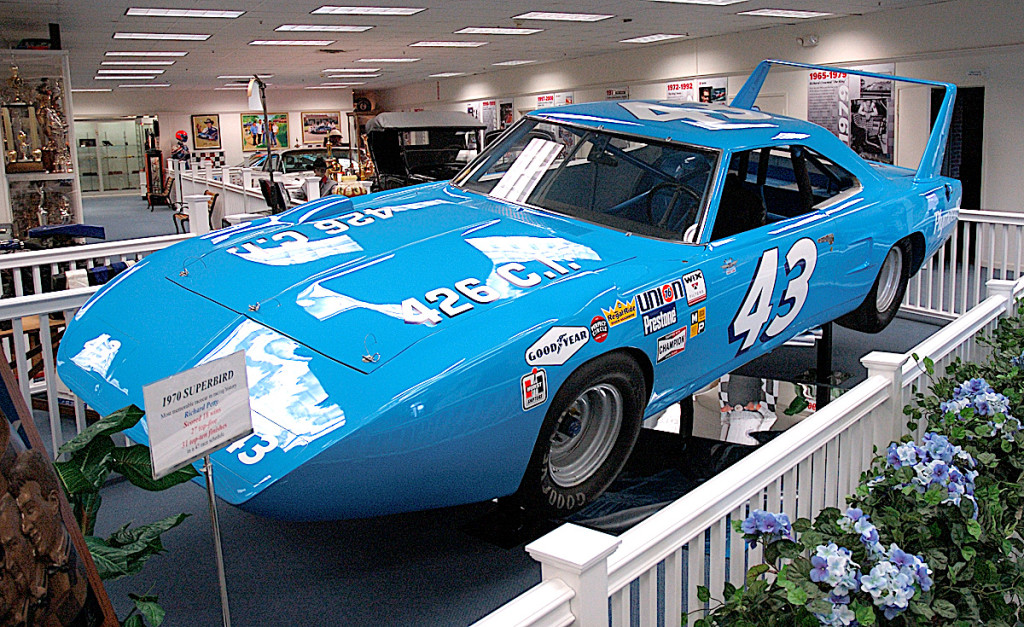 In classic Petty Blue, The King's car can be seen now at the Richard Petty Museum in North Carolina.  The 1970 Superbird was a modification of the Plymouth Road Runner.  From the factory it came with 3 available engine options, the most powerful of which was the 426 Hemi V8 which pounded out a steel splitting 425 hp.
The modifications were numerous, but the most noticeable were the long sloped nosecone, rear facing fender scoops, and a GINORMOUS rear wing.
My Uncle tells a story.  It's a great story.  He had come home from Vietnam and was moving out West to California.  He had everything he owned in the back of a 1972 Chevy C-10 driving across the Mojave.  It was the middle of the afternoon, and he was relaxing in to his desert drive at a high speed and took a look in his rearview mirror to make sure nothing was close behind.  He noticed that there were no vehicles visible for what must have been 2-3 miles back.  In fact, he couldn't see anything back there.